The FDA is on a roll approving NEW indications to "treat" obesity for drugs already approved for other legitimate medical uses. This is taking drugs with bona fide medical uses and preying on the public's obsession with "weight loss" and giving it a new medical "indication". All that is needed now is Marie Osmond or Dan Marino doing the infomercial for Novo-Nordisk. They can tell us it's all about how they "feel".
Liraglutide (trade name: Saxenda – Novo Nordisk) sNDA filed for new liraglutide indication for treating obesity.
This is the same drug as VICTOZA, used to treat type II diabetes.  It is playing on the well known side effect of GLP-1 inhibitors like Victoza causing nausea in some patients, decreasing their desire to eat.
The dose of 3mg/day is higher than doses used for treating type II diabetes (1.2mg or 1.8mg daily).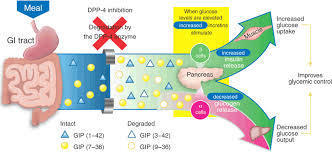 In trials, 60% of patients getting a daily 3mg shot lost at least 5% of their weight. Also, about one-third of patients lost more than 10% of their weight (compared to about 10% of those on placebo); like Victoza, it will be a subcutaneousinjection.
Just recently, the FDA also approved another combo of two drugs for treating obesity under the name Contrave. Both drugs are also used for bona fide conditions: naloxone for opioid (narcotic) overdose and topiramate (e.g. Topamax) for epilepsy.
Prescribers ESH has contacted indicate they are seeing impressive weight loss (as a side effect) in diabetics with the new class of drugs, SGLT2 inhibitors e.g. Invokana, Farxiga, Jardiance….wait till the patients and prescribers figure that one out!
It will bring on a new wave of sNDAs as well as aggressive utilization management by the PBMs, since few drug plans will pay for weight loss drugs. All Medicaid plans refuse to pay for any weight loss drugs. Maybe the Kenyan kommie will do another magic wave of the pen and cell phone and countermand Congress by hisself AGAIN!
Good luck, Big Pharma!