ThePillKills Columbus protest June 7 Fr Joseph Klee Dr dennis Doody PFLI
#ThePillKills annual nationwide protest event highlighting the physical and moral dangers of the common so-called "contraceptive Pill" was a huge success this past Saturday June 7th.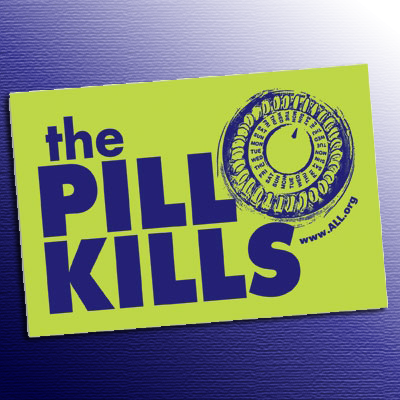 Included in the 60+ groups supporting the event was PFLI which had a presence at the event in Columbus, OH at the CVS Pharmacy on the corner of N High St and Dodridge Ave, just up the street from the main campus of the Ohio State University and the Ohio high school track finals that were underway during the same time. The corner proved to have a lot of Saturday morning traffic as the peaceful and prayerful protestors walked silently with bright signs as seen below.
The group was organized and led (again) by traditionally-minded local priest, Fr Joseph Klee who has steadfastly defended preborn babies, the right to life of all humans, traditional marriage and orthodoxy and orthopraxis of the Faith.
In the pic to the left from the 2012 event, Fr Klee (center) led the troops including local pro-life pediatrician Dr Dennis Doody (left) and another unnamed individual.
A number of people honked in support of the protestors or stopped to ask questions and receive free literature from the event on the street that is the main north-south drag in the city of Columbus proper.
For more info on how the Pill Kills, see the video above and/or visit PFLI's website…